SEARCH
CATEGORIES
COINS GALORE!
OUR MOST POPULAR SPECIAL!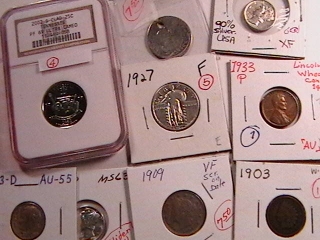 CLICK HERE
FOR MORE INFORMATION!
LIVE HELP
FLYING EAGLE CENTS (1856-1858)

Flying Eagle Cents (1856-1858): The Flying Eagle Cent was only minted in three years. The 1856 is the key date and is very scarce. The 1858 has two varieties, Small Letters or Large Letters.
Sort By:

Printable View
Item #104254

Item #98802

&nbsp

Item #101078

Item #104578

Item #75904

Item #104056

Item #103930

Item #104032
SHOPPING CART
RESOURCE CENTER
LAYAWAY CENTER
DAILY DEALS!
SPECIAL DEALS THAT CAN EXPIRE AT ANYTIME!!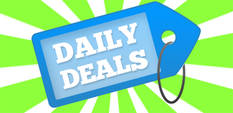 CLICK HERE
TO SEE TODAY'S DEALS!
ORDERING HELP | ORDER FORM | ABOUT US | CONTACT US