Empire Rare Coins New Purchase E-List

To receive an e-mail when we have just added new items to our website, simply enter e-mail address in the box below. You will be a step ahead of everyone else since you will know exactly when the coins have been listed! You will also receive occasional special offers or deals from Empire Coins!o If you would like to unsubscribe, simply follow the instructions at the bottom of our e-mails. To view these new items, simply click on the category "Coins Just Listed" which is located on the left side of the screen.

SHOPPING CART
Your cart is currently empty

Subtotal:&nbsp&nbsp $0.00
INFORMATION
LAYAWAY CENTER
DAILY DEAL!
1953-D Lincoln Cent MS65 Red PCGS
$17.00
$15.00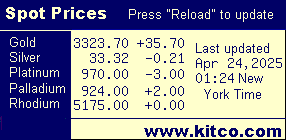 ORDERING HELP | ORDER FORM | ABOUT US | CONTACT US