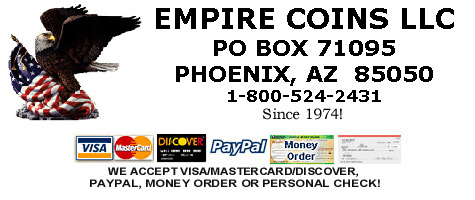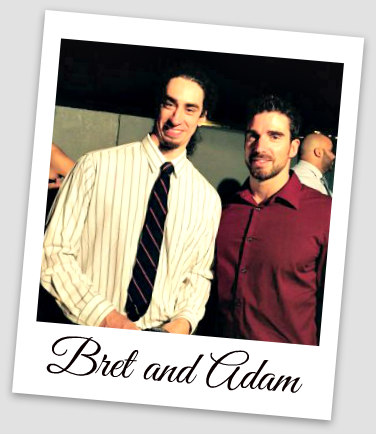 The Story of Empire Coins
Hello and welcome to Empire Coins! My name is Adam and I will be telling you a quick story of how Empire Coins came to be. Back in June of 1974, after 20 years of coin collecting and discovering how difficult it was to order quality coins through the mail, my father Richard decided to begin a mail order coin business. His goal was to deliver properly graded coins with good eye appeal. The prices would be reasonable, the service fast and superior customer service was a must. He placed a couple of small ads in the coin papers, and received a few orders.
Within the first year, the business grew steadily. He was amazed to find out how many collectors had been short changed on grades and problems that were not noted by shops and mail order companies. Nearly everyone who ordered became a regular customer. He received many letters of appreciation, as well as comments on how much Empire had enriched their collecting experience. In a few years, the business had grown so much that he went into it full time, with the help of his wife (my mom), Becky.
The inventory and customer base grew through the years. When I was about seven years old, my brother Bret and I started to help in the business. We both collected coins at an early age as we were always exposed to them, and quickly gained interest. We started out by helping staple and mail out catalogs, and eventually started working full time after getting our education.
We eventually became a full time family business, with my mom, dad, my brother and I all working together in harmony. Since we all get along so well and share a love of coins, working together was a lot of fun. Not only that, but it was a blessing being able to see my family every day!
After 40 years of business, Richard decided to retire in early 2016. It was a very difficult decision for him, as he loved working, but needed more time to help take care of my mom while she was ill.
In 2012, my mom came down with a sudden, debilitating disease called Transverse Myeletis. Unfortunately, due to her condition, she was immediately forced to stop working. It was a very sad time for us, as we lost a great worker and her friendly smile and demeanor around the office. In April of 2019, I unfortunately lost my mom to cancer. Words cannot express how sad I was, and how much I miss her. All of the happy memories she gave will forever live in my mind and my heart..
It's now been over 40 years since we first "opened our doors", and we still are and always will be a family business. Our goal remains the same as it did when my father first opened the doors of Empire Coins. We want to provide quality, accurately graded coins at everyday low prices. We combine that with super fast shipping and the best possible customer service that can only come from a family business. We take pride in the coins we deliver, and want each and every customer to be 100% completely satisfied. This is the Empire way of doing business, and we are always appreciative to be able to help you with your coin needs! If you are new to Empire, we invite you to give us a try. We absolutely guarantee your satisfaction and are sure you will be coming back for more!


Sincerely,
Adam & Bret