SEARCH
CATEGORIES
COINS GALORE!
OUR MOST POPULAR SPECIAL!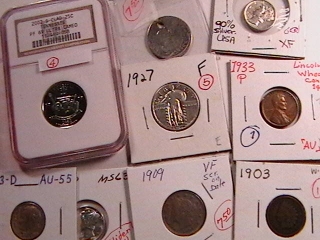 CLICK HERE
FOR MORE INFORMATION!
LIVE HELP
TWO CENT PIECES

Two Cent Pieces (1864-1873): An Act in April, 1864 which changed the composition of the small cent, also included a provision to mint the bronze two cent piece. This short lived issue was the first coin to use the motto "In God We Trust". The key date is the 1872, and the 1864 Small Motto is a very scarce variety. The 1873 is a proof only issue.
Sort By:

Printable View
Item #98707

&nbsp

Item #97980

Item #95659

&nbsp

Item #94858

&nbsp

Item #97755

Item #99208

&nbsp

Item #98331

Item #100080

Item #99708

Item #95529

&nbsp

Item #98205

Item #99085

Item #96983

Item #97529
SHOPPING CART
RESOURCE CENTER
LAYAWAY CENTER
DAILY DEALS!
SPECIAL DEALS THAT CAN EXPIRE AT ANYTIME!!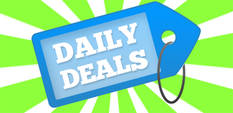 CLICK HERE
TO SEE TODAY'S DEALS!
ORDERING HELP | ORDER FORM | ABOUT US | CONTACT US