ROOSEVELT DIMES (1946-Present)
Roosevelt Dimes (1946-Present): In 1946, the U.S. memorialized President Franklin Delano Roosevelt by creating a Dime in his honor, a design that still exists today. 1964 was the last year in which regular issue 90% silver Dimes were produced. Starting in 1965, regular issue dimes were made of a 'clad' composition consisting of alloys of Copper and Nickel over a pure copper center.

SORT BY:
CLICK ON A PRODUCT TO VIEW MORE IMAGES AND ITEM DESCRIPTION
| | |
| --- | --- |
| Item #109350 | |

SHOPPING CART
Your cart is currently empty

Subtotal:&nbsp&nbsp $0.00
INFORMATION
LAYAWAY CENTER
DAILY DEAL!
1811 Half Cent F12 Details ANACS
$295.00
$275.00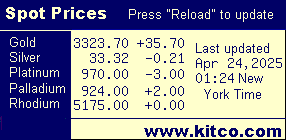 ORDERING HELP | ORDER FORM | ABOUT US | CONTACT US