SEARCH
CATEGORIES
COINS GALORE!
OUR MOST POPULAR SPECIAL!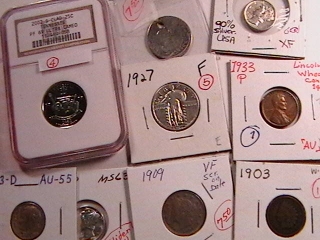 CLICK HERE
FOR MORE INFORMATION!
LIVE HELP
INDIAN CENTS (1859-1909)

Indian Cents (1859-1909): The Indian Head Cents started in 1859. The coin represents Liberty wearing an Indian headdress, not an actual Indian. 1859 represents a one year type coin with a different wreath on the reverse. Major key dates are the 1877 and 1909-S. Semi key dates include the 1864-L, 1869-1872 and 1908-S.
Sort By:

Printable View
Item #101131

Item #100633

Item #101105

Item #99753

Item #100605

Item #100457

Item #97677

Item #98379

Item #100157

Item #100380

Item #98654

Item #97279

Item #65933

&nbsp

Item #101357

Item #99302

Item #92628

&nbsp

Item #100579

&nbsp

Item #100606
SHOPPING CART
RESOURCE CENTER
LAYAWAY CENTER
DAILY DEALS!
SPECIAL DEALS THAT CAN EXPIRE AT ANYTIME!!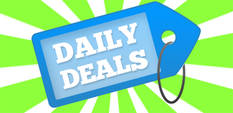 CLICK HERE
TO SEE TODAY'S DEALS!
ORDERING HELP | ORDER FORM | ABOUT US | CONTACT US