SEARCH
CATEGORIES
COINS GALORE!
OUR MOST POPULAR SPECIAL!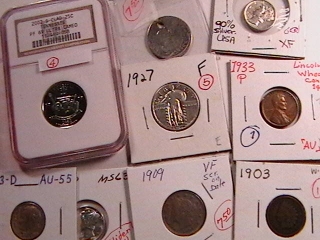 CLICK HERE
FOR MORE INFORMATION!
LIVE HELP
THREE CENT NICKELS

Three Cent Nickels (1865-1889): The slightly larger Three Cent Nickel was designed to replace the Three Cent Silver that was just too small. All coins were minted in Philadelphia. The 1877, 1878, 1886 and 1887/6 were proof only issues. The composition is 75% copper and 25% nickel.
SHOPPING CART
RESOURCE CENTER
LAYAWAY CENTER
DAILY DEAL!
1913-S T-2 Buffalo Nickel AG/G
$165.00
$125.00
ORDERING HELP | ORDER FORM | ABOUT US | CONTACT US